About Jeff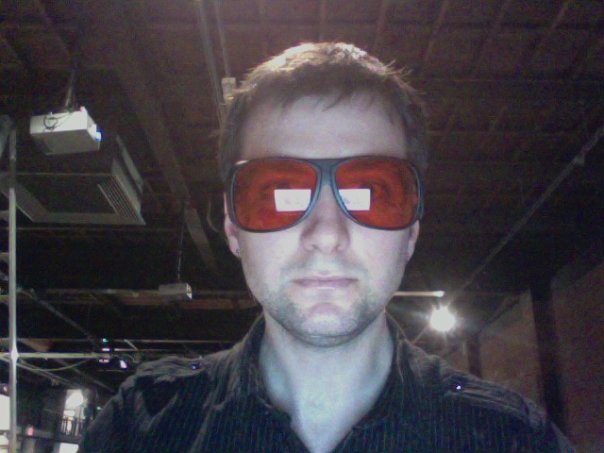 Jeff Crouse creates software and installations using generative graphics, crowdsourcing, computer vision, physical computing, projection, popular web platforms, parody, and satire. His projects range from absurd critical commentary on technology to more commercial immersive experiences using new technologies.
His work has been shown at The Sundance Film Festival, Laboral Art Center in Gíjon, Spain, The Performa biennial, The Eyebeam Art & Technology Center, the storytelling series, StoryCollider, The Obie Awards, and featured in the Berkeley Art Museum Net Art. He has received grants from Rhizome and Turbulence, and has completed residencies at Eyebeam and Minneapolis Art on Wheels. He has pieces on permanent display in Dayton, Ohio, and Beirut, Lebanon.
Jeff received his MS from the Digital Media program at Georgia Tech in 2006 and then joined Eyebeam as a fellow from 2007-2010. He is currently a partner and creative technology director at Odd Division and is a proud member of the NEW INC program at the New Museum in New York City.