Nike Hyperfeel Experiment
September 10 2013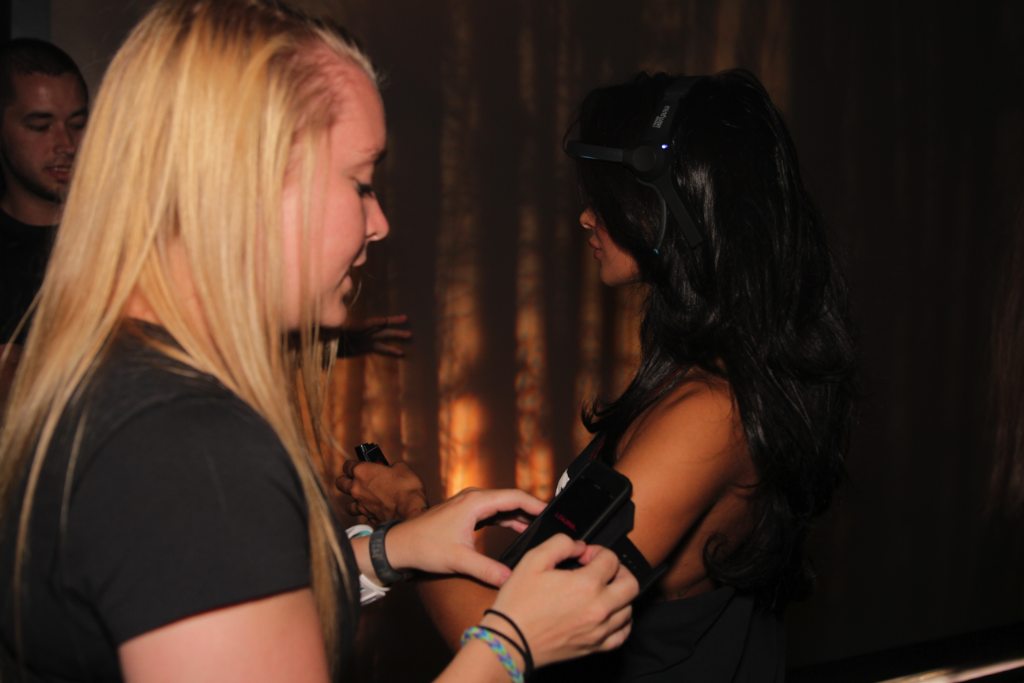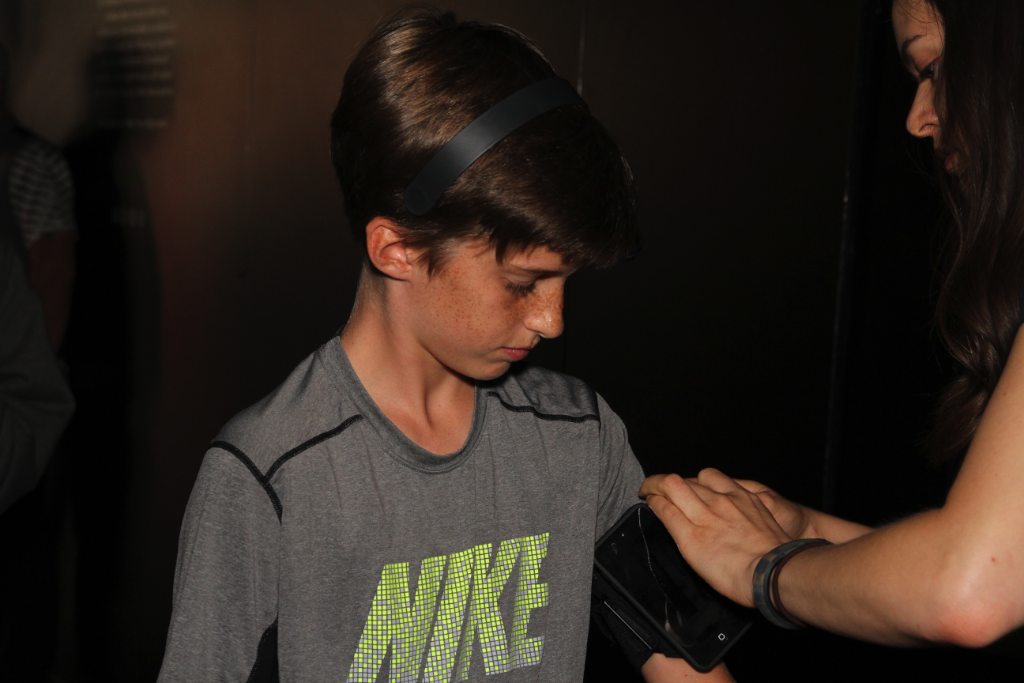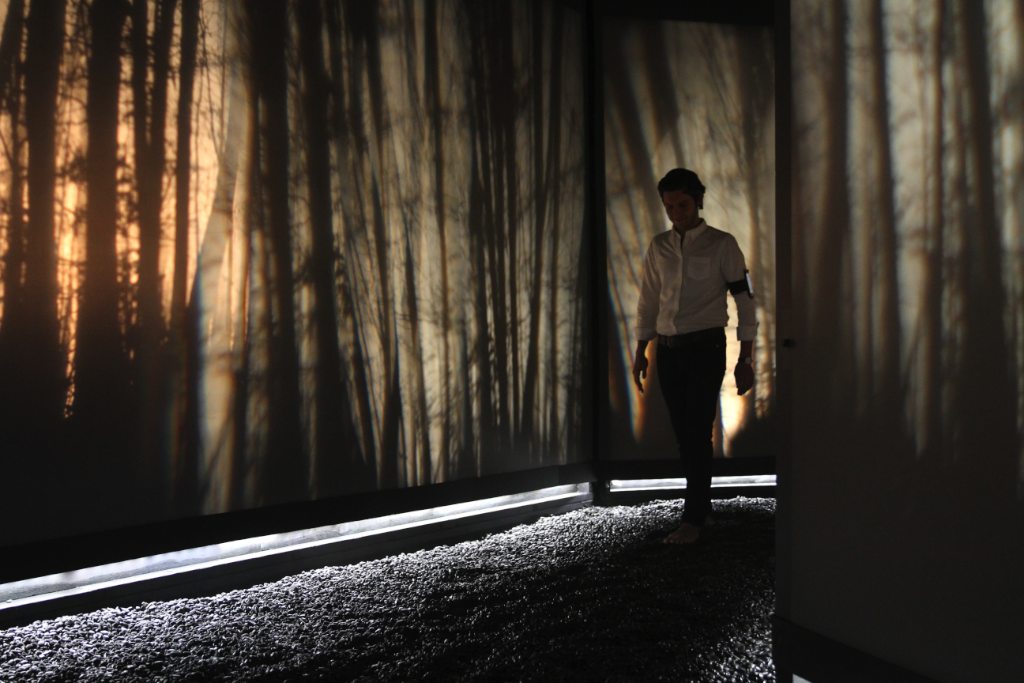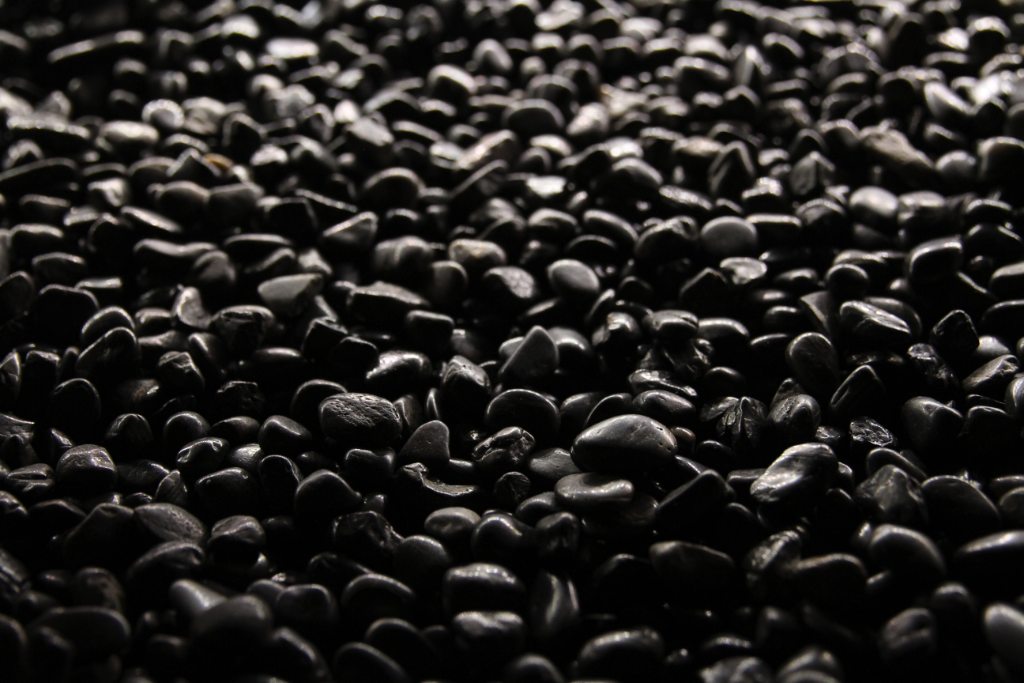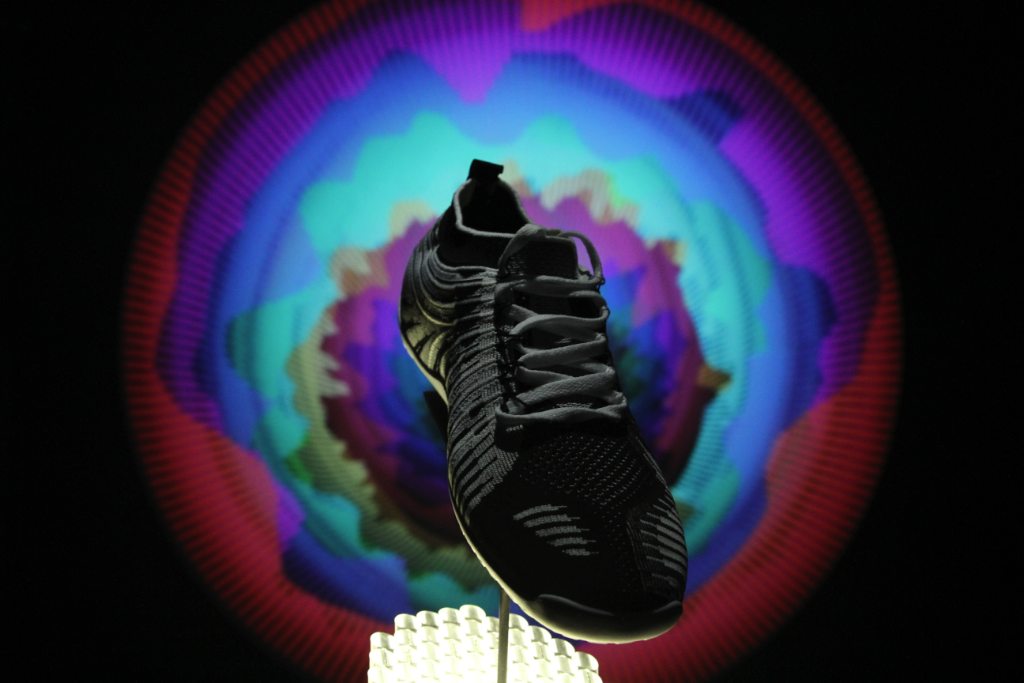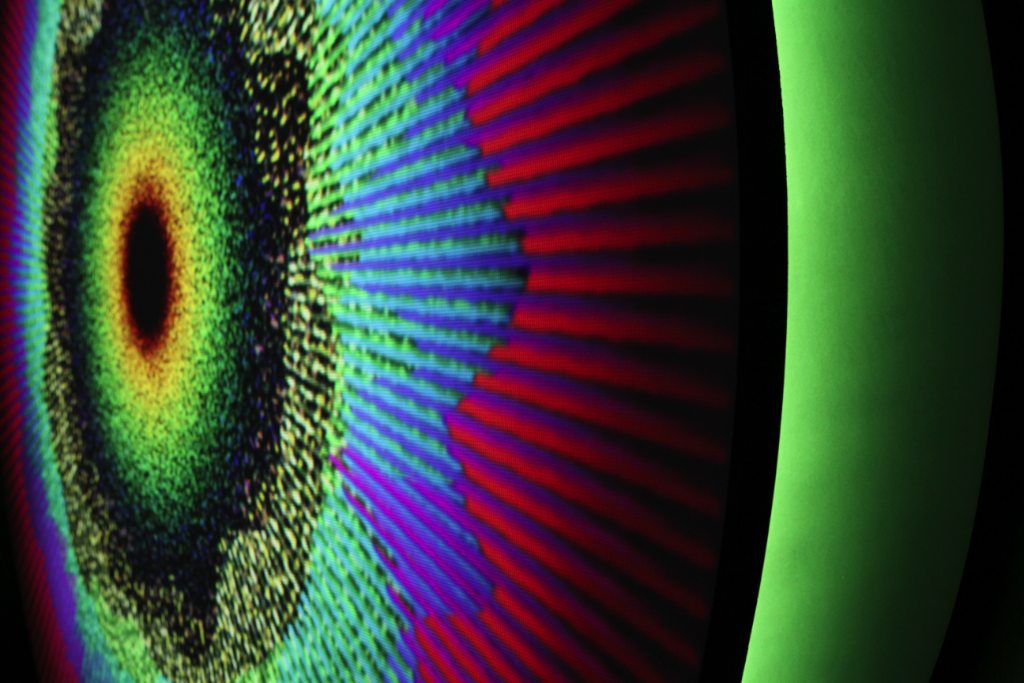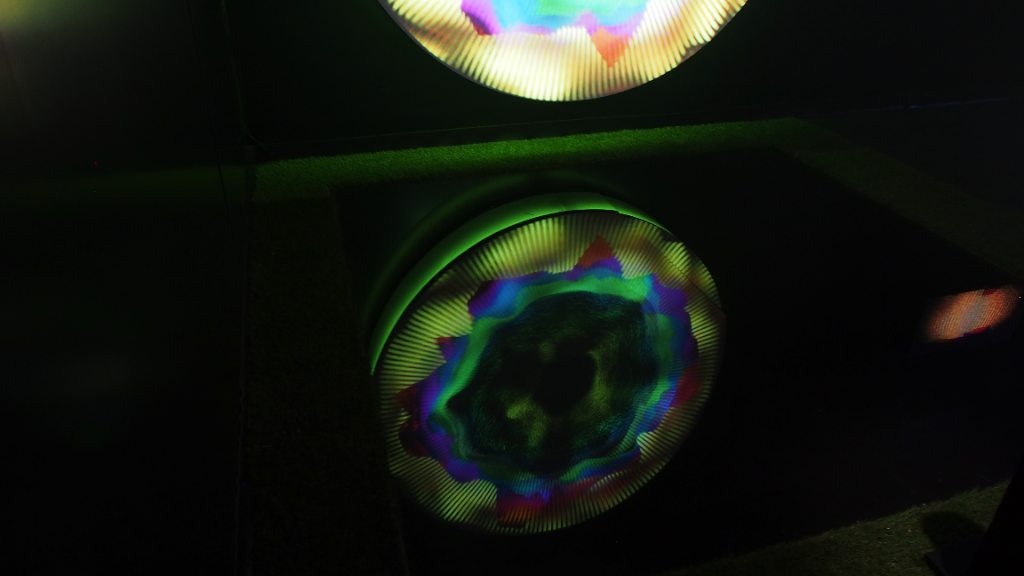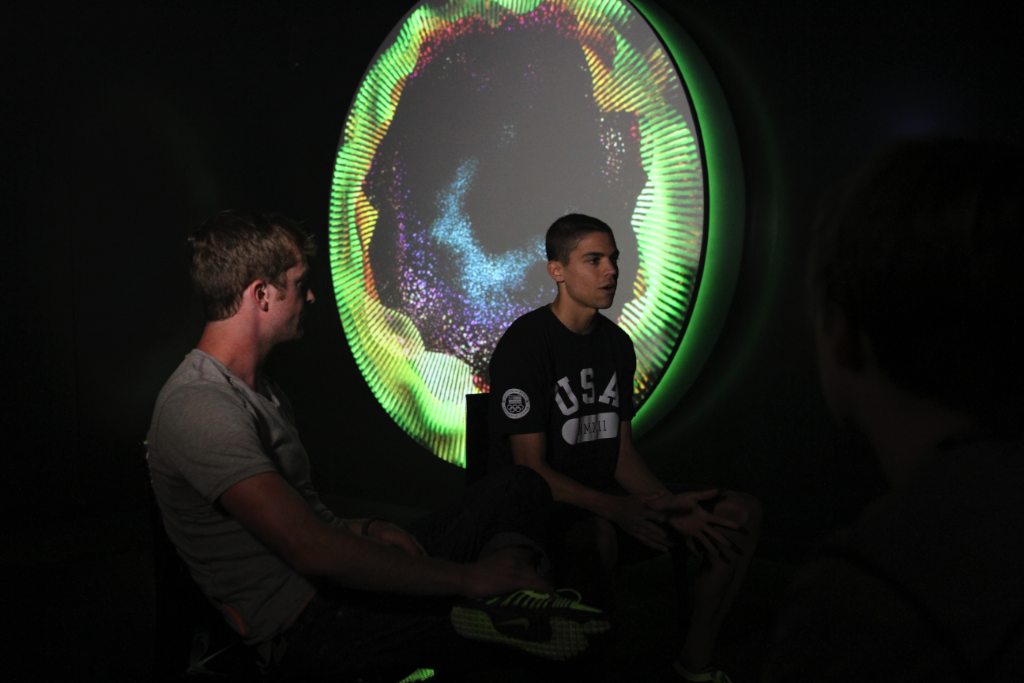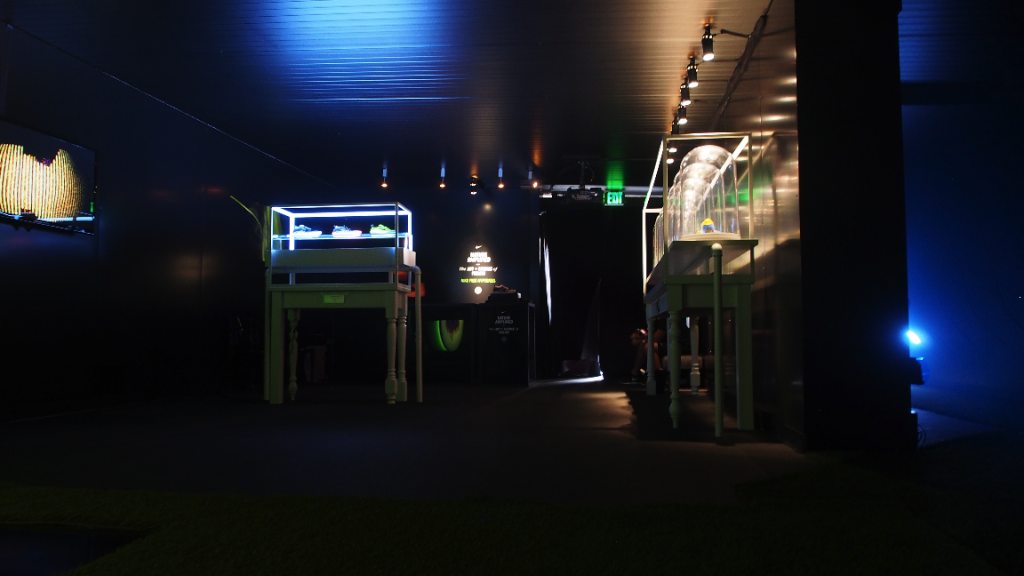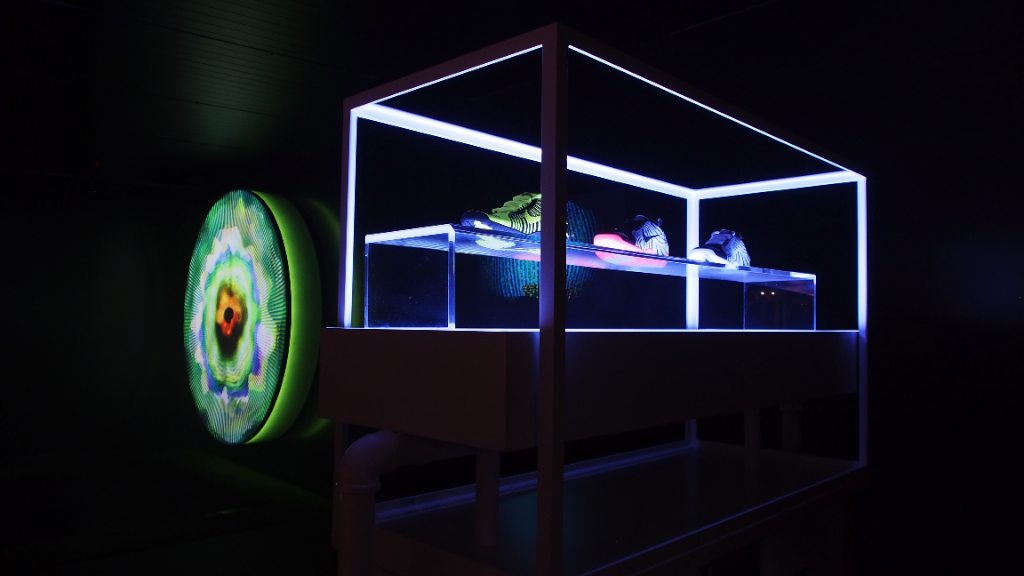 Nike and Sub Rosa commissioned Aramique and I to create an interactive experience for their pop up store during fasion week 2013. This is what we came up with.
From the PSFK article
Guests remove their shoes and are fitted with neuro sensors upon entering the labyrinth. Inside, they walk through a range of environments and are able to hear the brain's reaction to the environmental stimuli in realtime. Gary Gunn created the sounds that are triggered on a custom mobile app Jeff Crouse developed that lets people compose their own soundscape with their neurological responses as they walk through the experience. Each guest's brainwave data is collected and at the finale is visualized as a collective art piece.
On a 7.5 foot circular structure hanging from the wall each visitor adds a new layer of topography to create an ever-evolving world of the mind. The linear journey through the labyrinth is represented as 360 degrees around the radius of the structure. Each new journey is added to the outer edge of the structure and the oldest journey is in the middle. The connection with Nike's Free Hyperfeel - turning the foot into a sensory receptor by removing components leaving only the essential parts - was clear from the start and felt natural for us as artists. It's quite obvious after walking through that the feet experience much more than we realize and by being aware of the ground we become more connected with our environment.
Press