Invisible in Plain Sight
November 17 2016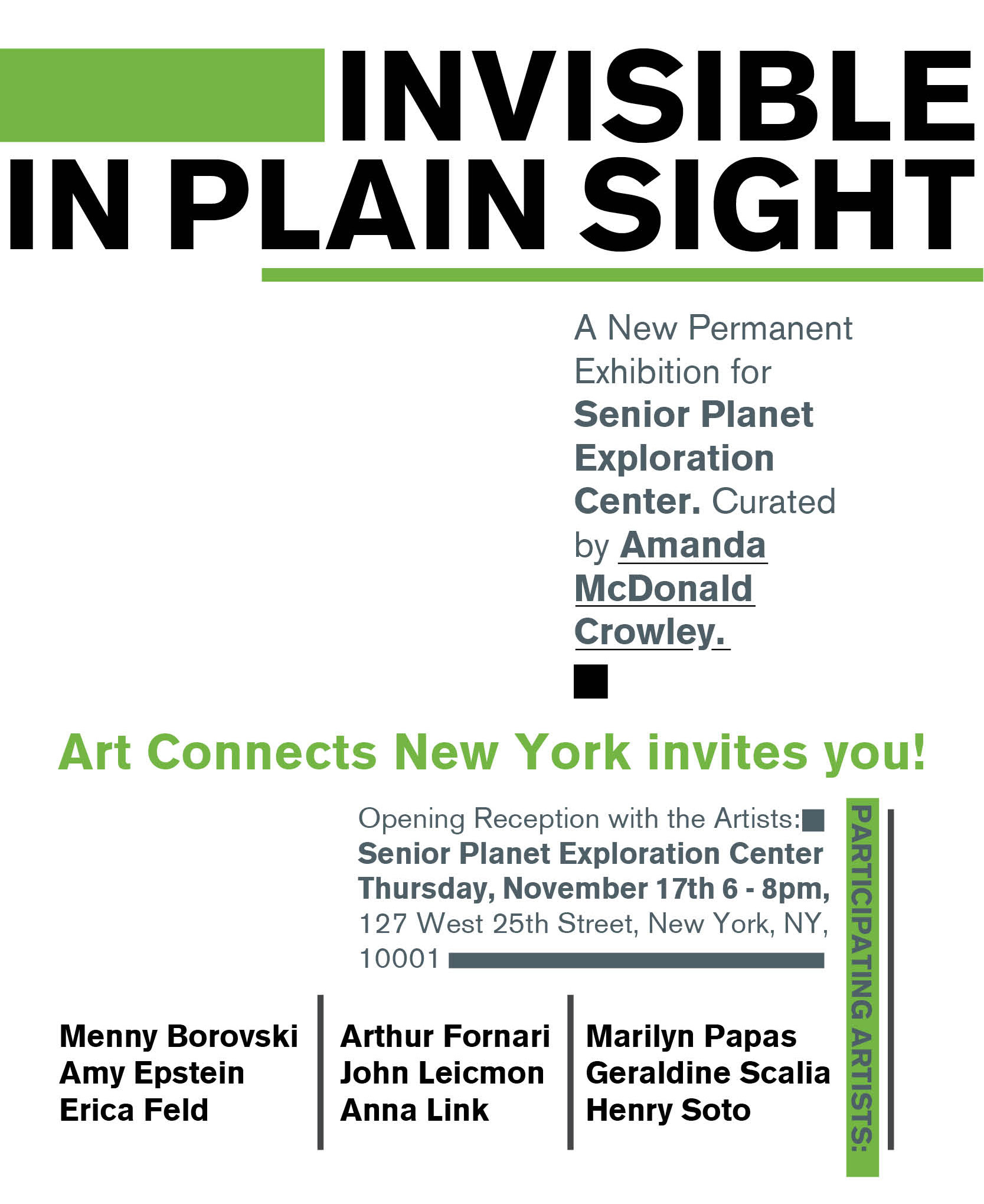 Commissioned by Art Connects New York, Invisible in Plain Sight is an Augmented Reality exhibition developed specifically for Senior Planet in NYC with work by artists who are also members of Senior Planet: Menny Borovski; Amy Epstein; Erica Feld; Arthur Fornari; John Leicmon; Anna Link; Marilyn Pappas; Geraldine Scalia; Henry Soto. The exhibition was conceived in collaboration with Amanda McDonald Crowley and Sebastian Bach; works have been developed in collaboration with Jeff Crouse and Peter Lester; and Crouse had additionally developed the ArtConnectsAR app, built in the Unity game engine using the Vuforia AR platform, by which the exhibition is accessible (app store link to come!!).
The exhibition opens up a space to suspend disbelief and reimagine space in the built environment in New York City. Exploring the urban landscapes of the city including all of its nooks and crannies, Invisible In Plain Sight includes new ephemeral digital works specifically for the Augumented Reality app. Drawing on their experience as painters, photographers, sculptors, holographers, illustrators, and poets, the artists reimagine our cityscape.
Download the app from the iTunes App Store and then head to Amanda's site for more information.